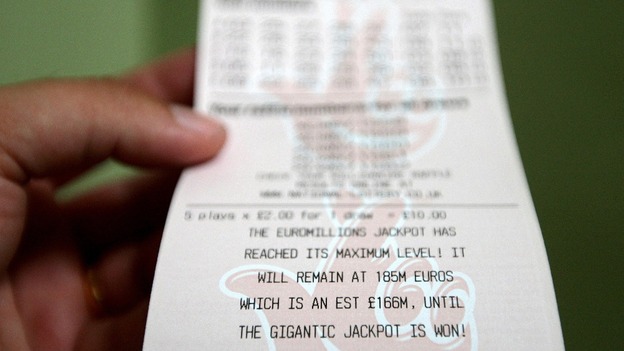 Lost Lottery Tickets
---
Millions of pounds worth of lottery prizes go unclaimed every year as a result of lost or unchecked tickets. Thankfully, playing the lottery online is an incredibly easy way of preventing this as all online tickets are checked automatically and stored safely in a player's online account. To make sure that players learn of their good fortune, an email alert is sent advising players to check their account.
For security reasons, the email does not contain details of the size of the win but a player can find this out by simply logging into their online account. This system is simple to use and eliminates the risk of a prize going unclaimed.
For players who still choose to buy paper tickets, the Irishpools has put procedures in place which can help unite players with their winnings even if they've lost their ticket. Take a look at some of the most frequently asked questions regarding lost lottery tickets:
"I have lost my ticket but I have a record of my numbers and I remember exactly where I bought it. Can you find proof that I have bought it?"

If you are sure of your numbers and you know exactly where and when you bought your ticket, there may be something the Irishpools can do to help. Firstly, you must report any lost ticket within 30 days of the draw taking place, otherwise you forfeit the right to claim any prizes it may have won. Following that, lottery officials can turn to CCTV, credit and debit card records and their own central system to verify your claim.

"I have just noticed there is an outstanding prize from a few months ago and I think I may have won the jackpot but I have lost my ticket, don't know what my numbers were and don't know where I bought it from."

When there is a significant outstanding prize, the Irishpools will release information about the area in which the winning ticket was purchased in the hope of jogging the winning ticket holder's memory. While the Irishpools may investigate if a player believes they purchased a winning ticket but have subsequently lost it, the player must report the loss of the ticket to the Irishpools within 30 days.

"I have lost my ticket which I bought from a retailer but received an email from the Irishpools saying I have won the jackpot. Is this genuine?"

Unless you have purchased your lottery ticket online, the Irishpools will not contact you via email to inform you of a win and it is a certainty that you have been contacted by a fraudster who is operating a scam. Visit the Lottery Scams page to find out how you can spot a scam. If you would like to be notified when you win, it is recommended that you play the lottery online.

"I lost my ticket and now someone has claimed my prize. Can I contest this?"

If you have signed the ticket with your name and address, have solid proof of purchase and a record of your numbers, the Irishpools may, at their discretion, investigate your claim. However, if you have not taken these steps you cannot contest the claim.

As paper tickets are easily lost, Irishpools recommends that players purchase their tickets online. Online tickets are stored safely in a customer's online account and are checked automatically which eliminates the risk of a prize you have won being falsely claimed by someone else.

"Is there any way to ensure I can get a backup of my numbers in case I lose my ticket?"

If you buy your lottery tickets online you will receive an email confirming your purchase and the numbers you have selected. Your ticket will be stored in your online account and you will receive email notification if your ticket contains a winning combination. However, it is not possible to obtain a duplicate ticket if you made your purchase from a retailer.